Saigon Academy International School is located in the heart of the city with a bright design and welcoming natural environment.
Spacious air-conditioned classrooms bring freshness and comfort for an optimum learning experiences. The classrooms are fully equipped with modern teaching tools, sensory items and toys for all students.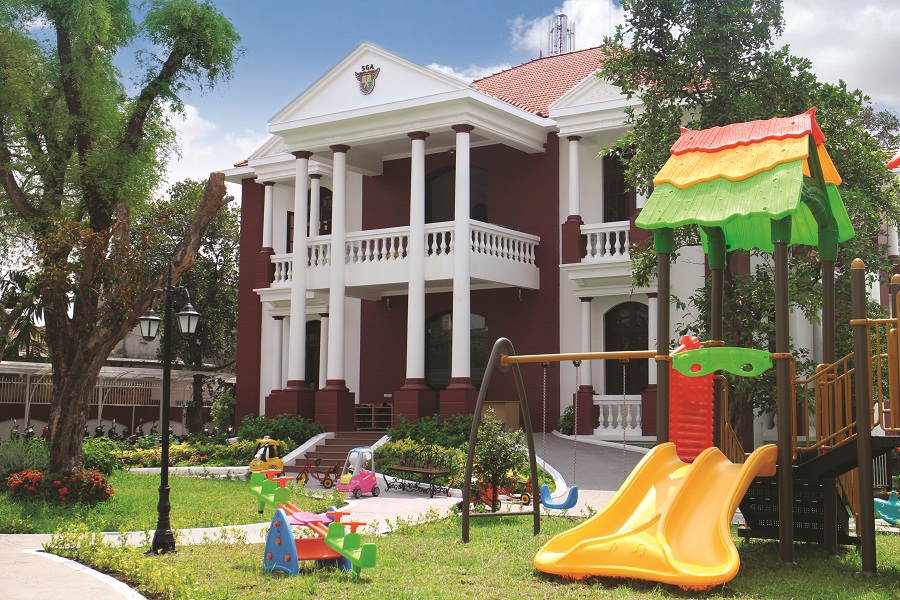 We have several other rooms including a music room, an art studio, information and communications technology room, a library, a sick room (nurse office), a play-ground and a dining hall.
Beautiful outdoor facilities include a complete slide set, a cubed playhouse, a ball pit and a specially designed gardening area for the children.
All the classrooms have live video cameras that allow parents to go online and observe the class activities. According to the school management's goal: "All for our students and their parents' will be comfortable anytime, anywhere". We believe the cameras add some peace of mind for our loving parents'!
For parents' convenience, SGA provides a school bus service with priority to care of and provide a safer way for your children to travel to school.