VIETNAMESE TEACHERS' DAY: THE "HEARTS OF GOLD" WHICH INSPIRED OF HUMAN SPIRIT
On the morning of November 17th, Nguyen Hoang Group (NHG) held a ceremony to mark the 35th anniversary of Vietnam Teachers' Day and honor 35 lecturers, teachers and nurses.
These 35 teachers and Nurses are the ones who directly teach the students - they are nominated by the faculty, representing the teaching staff who have strongly inspired the NHG's Humanitarian Philosophy.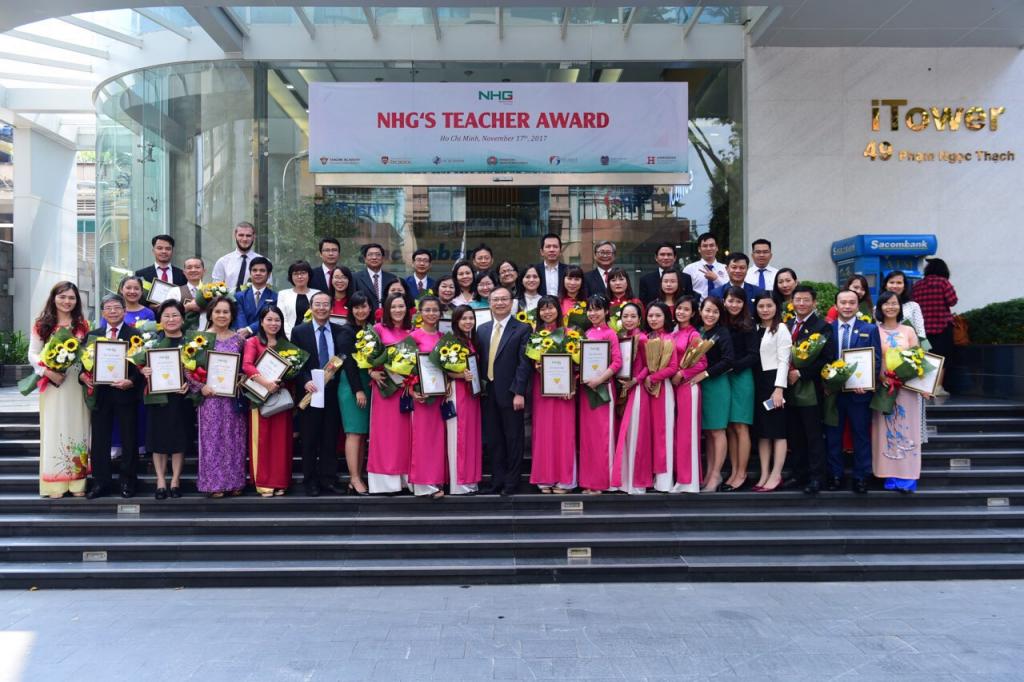 At the ceremony, the teachers also participated in a workshop sharing their experiences, unique educational methods or new methods that teachers have devoted their efforts to build.
On this occasion, students in the NHG system have participated in the program "Gratitude to teachers", through their articles in Vietnamese, English or paintings.
In honor of the ceremony, the badge was awarded to the teachers have a a design with 18k gold heart and a candle, recognizing the "golden heart" of the teacher and "inspiring fire" of the teaching, in the back of the badge have the words "Honor badge from NHG" as a recognition and gratitude for the quiet contribution of lecturers and teachers throughout the system.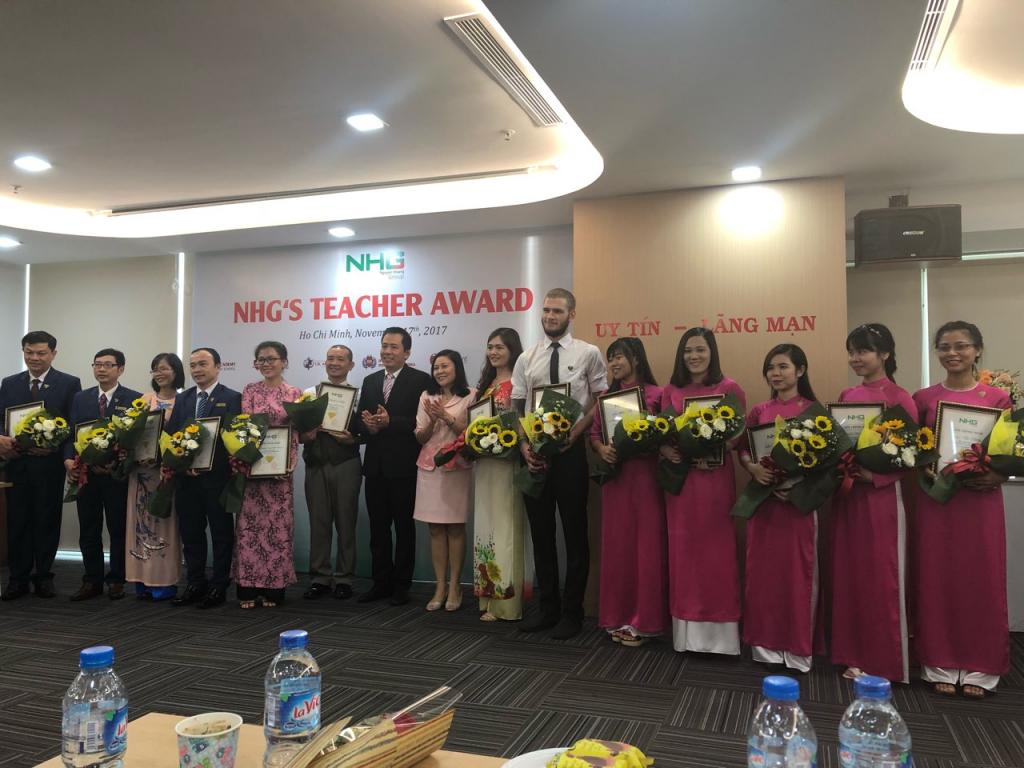 Represented by the teachers of Saigon Academy International Kindergarten System, they are: Nguyen Thi Nga - SGA District 1, Nguyen Thi Thuy Thuy - SGA Tan Binh District, Nguyen Le Thi Thuy - SGA Binh Thanh, Phan Thi Thanh Lan - SGA Tan Binh, Nguyen Thi Tuyet Nhung - SGA Phu Nhuan, Mr. Thomas James Niit - SGA Thu Duc
Since joining the education sector from 2008, Nguyen Hoang Group has invested in building and operating more than 30 educational projects in 12 provinces and cities nationwide, training over 30,000 students throughout the education system.
Sources: giaoducthoidai.vn | News team Saigon Academy